The following photographs appeared together in the Chapter's photo album but were not captioned to describe the event they portray
Brothers who can identify the individuals or the events depicted are encouraged to contact KO Alumni.
Homecoming Float?

Bob Freedman

Party?

Intramural Football?

Fall Banquet 1967?
Unknown event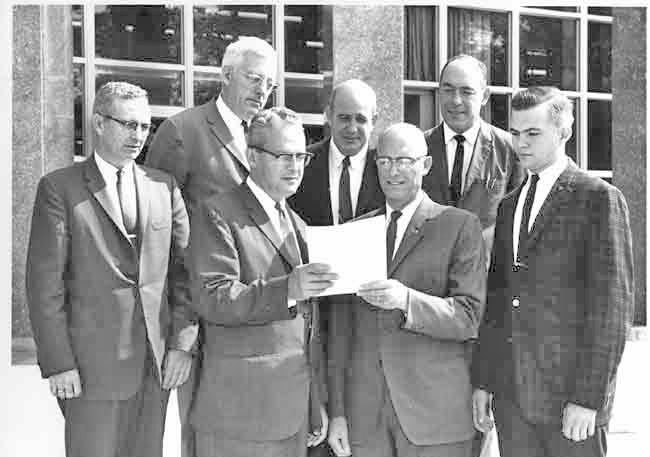 Top Row
"Chief" E.G.Warner, Council Scout Executive Alden - P Tuttle, Advisor APO - Prof Alfred Boicourt Flori Council Officer (Comissioner) B.S.A.
Front Row
Dr D.J. Hankinson, President Hampshire/Franklin Counci, B.S.A. - President Lederley,UMass - ?, District 1 B.S.A. - James Farrow, President KO Chapter